Non Governmental Development Organizations (NGDOs)
IMPACT-EMR, Saudi Arabia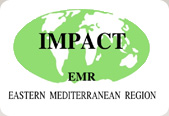 IMPACT-EMR was founded by HRH Prince Abdulaziz Ahmed Abdulaziz Al Saud. It is a Group A member of the International Agency for the Prevention of Blindness (IAPB), as such it is a Member of IAPB Board of Trustees. HRH Prince Abdulaziz

IMPACT-EMR has been a major support for all spectrums of eye care activities in the EMR and Africa regions. This support ranges from Regional and International advocacy activities, Human resource development for the regions; diseases control interventions to provision of infrastructure and equipment to different countries, organizations and facilities.

Support to eye care included developing eye centers in some countries, establishing a phaco cataract surgery center and the establishment of eye banks in others. IMPACT-EMR had supported several cataract surgical eye camps in Africa. IMPACT-EMR had also supported development of training institutions in the regions, and had sponsored various cadres of eye care workers to be trained in various field of ophthalmology across the regions. The organization also supports various local, regional and international meetings, conferences, and workshops towards improving eye care in the region and the rest of the world.

Indeed one of the greatest achievements of IMPACT-EMR is the strong advocacy role it had played in the regional and international levels in ensuring more political and economic support towards eye care by governments, organizations, international agencies, United Nations agencies and World Health Organization. IMPACT-EMR was instrumental in implementing many WHA (World Health Assembly) resolutions on eye care in recent years including the recent approval of the Action plan for prevention of blindness by the WHA.


AlBasar International Foundation, Saudi Arabia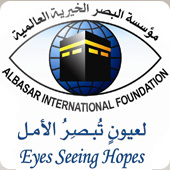 Established in 1990, AlBasar International is a leading non-governmental development organization, working for prevention & control of blindness and blinding diseases. Having it's own comprehensive blindness control program, AlBasar International has been organizing mobile outreach programs, 'free eye camps' with the facilities of complete schedule of post-operative follow-up; and operating self-sustainable charity eye hospitals, serving millions of people in Africa and Asia.

A group of eye surgeons under the leadership of Dr. Adel AlRushood started the activities by the name of 'Blindness Control Program in Islamic World' in Pakistan in 1989. After the establishment of AlBasar International Foundation in 1990 in Saudi Arabia, the group extended its operations to Africa and conducted two eye camps in Zanzibar-Tanzania and Niamey-Niger Republic in 1991. These were the first organized eye camps for "bulk surgeries" to be held in Africa, that addressed the problem en mass.

Free eye camps till July 2009: AlBasar International has conducted 760 eye camps in 40 countries of Africa & Asia in which 2.725 million patients have been examined & treated while 237,857 patients got eye surgeries and more than 600,000 eye wear glasses were distributed.
Eye hospitals & Training centers run by AlBasar International
Eye hospitals in Pakistan: 5 hospitals
Eye hospitals in Bangladesh: 2 hospitals
Six eye hospitals in Sudan including Makkah Eye Complex, Khartoum
Eye hospitals in Yemen: 2 hospitals
Eye hospital in Nigeria: 2 hospitals
Eye hospital in Niger Republic: 2 hospitals
Mission & Vision
To provide quality eye care to under developed countries of Africa/Asia
To train workers for prevention of blindness projects by its own HRD program as well as in other centers
Supporting ministries of health in countries that suffer from shortage of ophthalmic manpower
Provide eye health education to the masses
Al Noor Magrabi Foundation, Egypt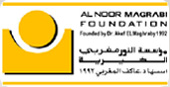 Al Noor Magrabi Foundation is an Egyptian charitable NGO dedicated to improve the quality of life through combating the leading eye diseases, without any discrimination to all the societal segments, but with special emphasis upon those populations who are living in deprived communities.
Vision
A society with equal rights for eye health for all without discrimination, and an organization that leads and cares for eye health integrated into development through a rights-based approach.
Mission
Empower community members with their right to eye health
Rehabilitate and integrate visually disabled persons
Provide quality eye care in large volume
Explore and disseminate knowledge on eye health determinants through an evidence-based approach
Build the capacity of eye care providers, and positively influence policy in eye health through networking with partners on national, regional and international levels
Strategic Plan
The strategic approach for the coming few years focuses on these areas:
Al Noor Magrabi is a leading institute for training and education in the region
Improving quality of performance for team members
Enhance the organization's self-sustainability
CHEF International, Pakistan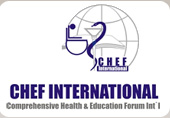 Vision
To empower people and reduce poverty by providing better health, education and skills.
Mission
To provide high quality, affordable and sustainable comprehensive health and education services, including the rehabilitation of disabled persons through integrated approaches including total quality management.

Founded in 2007, CHEF International is still in its infancy. The motivation behind establishment of this non-government entity is to provide high quality health care and educational opportunities to the less privileged population. Also much needed and desired human resource development and providing basic health care to the poor of the poorest are the basic objectives of the organization.

One of the prime objectives for CHEF is to reach the "marginalized". The philosophy is to campaign and advocate for people who are in-need and deprived of their due rights, and formulate friendly policies for them. CHEF international has a vision to campaign for neglected strata of the society, persons with disabilities at every level to ensure their welfare and routing every possible support towards them. CHEF International plans to take up the role of the donor in the near future and work towards the objective of reaching out to the deprived itself, with all the freedom and flexibility in planning, financing and implementing developmental initiatives for real beneficiaries.

CHEF International values working with and along the community at the grass root level. Every developmental endeavor that CHEF International would undertake will be based on the objective of "Empowerment of the Community". This would be to bring about sustainable and long-term benefits in the society.

The organization values functioning along and in coordination with the government entities, NGOs, civil society organizations, international organizations and forums and consider them as vital elements in providing the community with equitable and sustainable development in mutually supportive and complementary roles. The objective of CHEF International is to develop linkages with all the entities either locally or at the international level and trickle down the benefits from the linkages to the beneficiaries; the heart of all the programs.

CHEF also aims to provide a forum and a resource center for planning of developmental needs.


Nadi AlBassar, Tunisia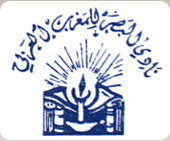 Nadi Al Bassar, North African Centre for Sight, was created in 1981. It is a Non-Profit Non-Governmental Organization dedicated to Prevention of Blindness, through health education and training for ophthalmologists, nurses and health care workers, based on volunteer work.

Since cataract was always one of the most important causes of curable blindness, a mobile team of volunteer surgeons, assistants, anesthetists and social workers was formed to operate those cataracts in governorates in need of ophthalmic assistance. They nearly covered the entire Republic. The volunteer surgeons were from University Hospitals, Public and private sectors.

Nadi AlBassar moved from domestic activities to be a donor NGO serving other countries in North Africa, Middle East and Sub Saharas (Mauritania, Libya, Sudan, Palestine, Iraq, Senegal and recently South Africa). Participating in Regional Educational Meetings like in Malawi.

Nadi AlBassar hosted ORBIS four times and its members acted as Faculty Members in different countries. The Medical Director of ORBIS was a member of Nadi AlBassar for more than two years. Nadi AlBassar is happy to cooperate with any other organizations working in Prevention of Blindness.

Philosophy: a volunteer surgeon accepts unacceptable circumstances which may take place during surgical activities or out patients work and in accommodation.


Development Agencies
AGFUND: Arab Gulf for United Nations Development Organizations, Saudi Arabia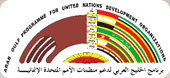 AGFUND is a non-profit regional development institution, established in 1980 by the initiative of HRH Prince Talal Bin Abdul Aziz Al Saud, with the support of the leaders of the Arab Gulf States that constitute its membership and contribute to its budget. AGFUND is concerned with the support of sustainable human development efforts targeting the neediest in developing countries, particularly women and children, through support of the efforts strongly affecting the development process, including those aimed at improving the educational and health standards, supporting poverty combating programmes and those which support institutional structures. This is done in cooperation with national, international and regional organizations, NGOs and other institutions engaged in development, without any discrimination as to sex, creed or political affiliation.

Since its inception until 2006, AGFUND contributed the supporting and financing of 1,242 projects in 133 countries in Asia, Africa, Latin America and Eastern Europe, with a total worth of more than US$ 235 million. This amount was extended in cooperation with 19 national and international and regional institutions. AGFUND also established a number of Arab regional institutions, which included the Arab Council for Childhood and Development, Arab Women Centre for Research and Training, Arab Network of NGOs and the Arab Open University.

Out of its belief in the importance of encouraging developmental and humanitarian activities in developing communities; stimulating distinguished efforts aiming at promoting sustainable human development and the positive consequences of such efforts; exploring the pioneering developmental projects, honoring them and encouraging their implementation in other developing communities, AGFUND established AGFUND International Prize for Pioneering Development Projects. The Prize carries a financial rewards of US$ 300,000 (three-hundred thousand US dollars) distributed on three categories according to the agency implementing the project nominated for the Prize.


Islamic Development Bank (IDB), Saudi Arabia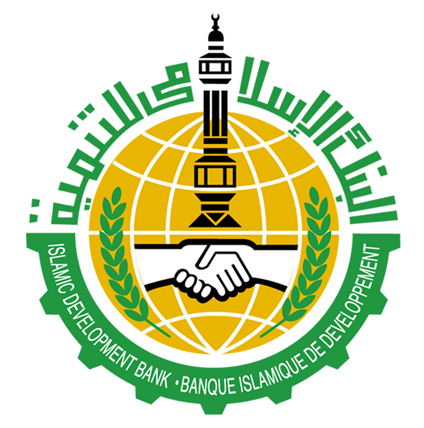 Establishment
The Islamic Development Bank (IDB) is an international financial institution established in pursuance of the Declaration of Intent issued by the Conference of Finance Ministers of Muslim Countries held in Jeddah in December 1973. The Inaugural Meeting of the Board of Governors took place in July 1975 and the IDB formally commenced operations on 20 October 1975.
Purpose
The purpose of the IDB is to foster the economic development and social progress of member countries and Muslim communities in non-member countries individually as well as jointly in accordance with the principles of Shari'ah Islamic Law).

The functions of the IDB are to provide various forms of development assistance for poverty alleviation through human development, forging economic cooperation through promotion of trade and investment among member countries, and enhancing the role of Islamic finance in the social and economic development of member countries. The IDB is also required to establish and operate special funds for specific purposes including a fund for assistance to Muslim communities in non-member countries, in addition to setting up trust funds.

The IDB is authorized to mobilize financial resources through Shari'ah-compliant modes. It is also charged with the responsibility of providing technical assistance to member countries, and extending training facilities for personnel engaged in development activities in member countries.
Membership
The present membership of the IDB consists of 56 countries. The basic condition for membership is that the prospective member country should be a member of the Organization of the Islamic Conference, pay its contribution to the capital of the IDB and be willing to accept such terms and conditions as may be decided upon by the IDB Board of Governors.

The IDB is authorized to mobilize financial resources through Shari'ah-compliant modes. It is also charged with the responsibility of providing technical assistance to member countries, and extending training facilities for personnel engaged in development activities in member countries.


Professional Organizations
Middle East Africa Council of Ophthalmology (MEACO), Saudi Arabia


MEACO, established in 1988, represents all the national ophthalmic societies in the Middle East, including Iran, Turkey, and Africa; with a mission to enhance ophthalmic training, continuing education and ophthalmic practice in order to reduce visual impairment and elevate the quality of eye care for the people of the Middle East and Africa.

In 1997, the board of PACO unanimously decided to merge the Council with the Afro-Arab Society of Ophthalmology and as a result, the Council was renamed as Pan Arab African Council of Ophthalmology (PAACO).

In 2005, the Iranian Ophthalmological Society, which has more than 1,200 members, formally joined the PAACO, which resulted in the renaming of the council to the Middle East Africa Council of Ophthalmology (MEACO). In 2006, the Turkish Ophthalmology Society also joined the MEACO.

The Council is administered by the MEACO Executive Officers headed by the President and a Board of ophthalmologists elected by their societies. The MEACO staff is based in 3 locations, Riyadh, Jeddah, and Cairo and they are responsible for the Council's day-to-day activities.


Back to top
---
Copyright © PBUnion.org. All rights reserved.